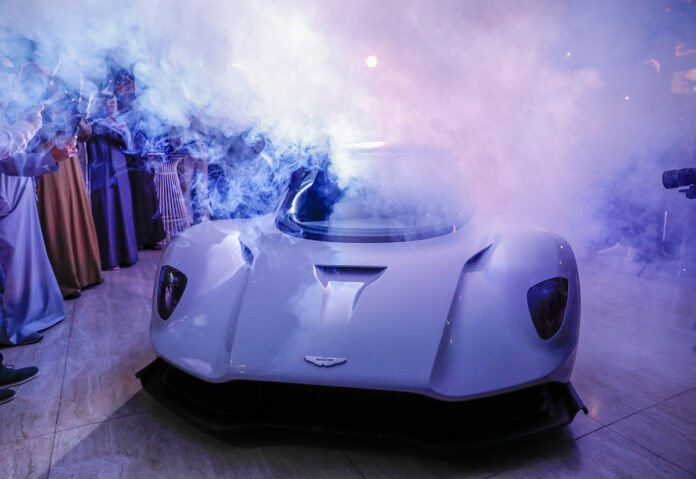 Valhalla, Aston Martin's third mid-engined hypercar, made its UAE premiere during a private event at the Aston Martin showroom in Downtown Dubai.
Named after the warrior's paradise celebrated in ancient Norse mythology, the all-carbon fibre hypercar follows Aston Martin Valkyrie and Valkyrie AMR on Aston Martin's journey into the highest realm of road car performance. Employing lightweight construction methods and radical aerodynamics pioneered in Aston Martin Valkyrie, Valhalla will be propelled by the combination of a high-efficiency, high-output turbocharged V6 petrol engine and battery-electric hybrid system.
Valhalla remains true to uncompromising engineering ethos, extending state-of-the-art F1TM technology developed by Red Bull Racing and Adrian Newey into a car built in larger numbers – but will be strictly limited to 500 coupes worldwide – and making a design statement that's second to none.