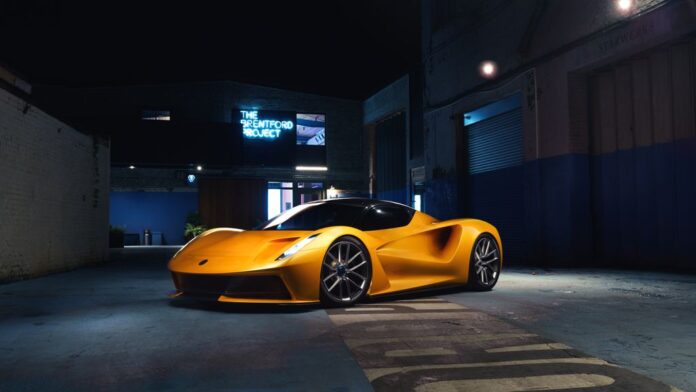 Lotus is celebrating the all-electric Evija hypercar's latest award win with a gallery of new images taken during a unique and inspiring collaboration with some of the UK's most creative photographic talent.
The celebrations mark the results of the prestigious 2020 MUSE Global Design Awards, where the Lotus Evija took overall victory in the Automotive Transportation category.
The eight exclusive photoshoots took place in and around Duke of London, a former 1930s soap factory in West London transformed into a stunning motoring venue and tribute to all things automotive. Lotus invited each photographer to attend for one-on-one private access to the Evija, allowing them to choose how and where to shoot the hypercar – in their own style – in any location around the site. The results are now available at their respective Instagram feeds.
Alex Carmichael commented: "A huge thanks to Lotus for giving me the opportunity to spend time with the Evija. It's not every day you get the chance to photograph the next generation of electric hypercars. I hope my photos do the car justice, and I'm looking forward to the next steps in its development before seeing them on the streets."
Russell Carr, Director of Design, Lotus, was hugely impressed with the unique and creative ways in which the photographers shot the car. "When you have spent thousands of hours looking something from every angle – as I have with the Evija – it's fascinating to see how talented and creative people choose to photograph it when they're seeing it for the first time. There is some amazing work in this collection and the design of the car really shines through."
Russell and the Lotus design team have been honoured at the prestigious 2020 MUSE Design Awards, where the Evija was voted number one in the Automotive Transportation Design category. The international competition is judged by a grand jury of 56 design professionals representing 22 countries.
The Lotus Evija marks the start of an exciting new chapter in the history of an iconic and much-loved British sports car brand. Satisfying a brief to be the most powerful and dynamically accomplished road car in the history of the company, the Evija represents a thrilling new high water mark for Lotus driving performance.