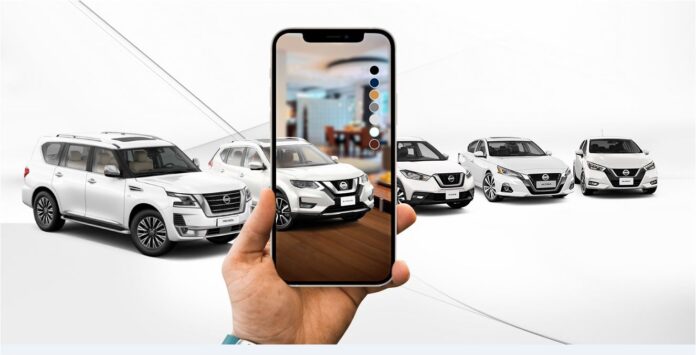 Nissan has announced the launch of its web-based Augmented Reality (AR) experience, its latest digital innovation for customers in the Middle East. Customers can easily access the experience on mobiles and tablets without having to download an app, and choose to visualize the product in silo or within a background of their choosing.
Currently available for the Nissan Patrol, and soon with four more models (all-new Nissan Sunny, X-Trail, Kicks and Altima), the AR experience enables users to view the cars and select exterior colours based on their preference, while also reading more about the car's key features via 6 interactive hotspots at different locations on the car.
Customers can use the AR functionality to see a 360 view of the personalized product with a plain background or place it in the real world – whether a living room, backyard or around the city. They can also use touch interface to scale up or down, position and rotate the rendering at a particular location.
Furthermore, those using the AR experience also have the option to access the detailed vehicle landing page, or even book a test drive at home.
Thierry Sabbagh, Managing Director, Nissan Middle East said: "At Nissan, we are committed to providing the best customer-centric solutions – whether in-store or digitally. With our new AR experience, customers can now engage with our products in an entirely unique and efficient way, so they can make informed vehicle purchase decisions without even leaving their homes. We are proud to bring this addition to our Shop@Home offering, to provide a truly connected auto retail experience for prospective car buyers in the region."
Nissan's Shop@Home suite of digital and remote services on its website has been created to transform the customer experience by bringing Nissan's showrooms directly to people's homes. This includes a virtual showroom, home test drives and car maintenance services, video call assistance, amongst others.
Another recent addition to Shop@Home is the Online Finance Calculator tool which enables consumers to calculate their Estimated Monthly Installment (EMI) based on budget, car model, and eligibility – as well as compare EMIs for different vehicles. It also helps complete the online buying process through the online pre-finance application, as well as access warranty information.