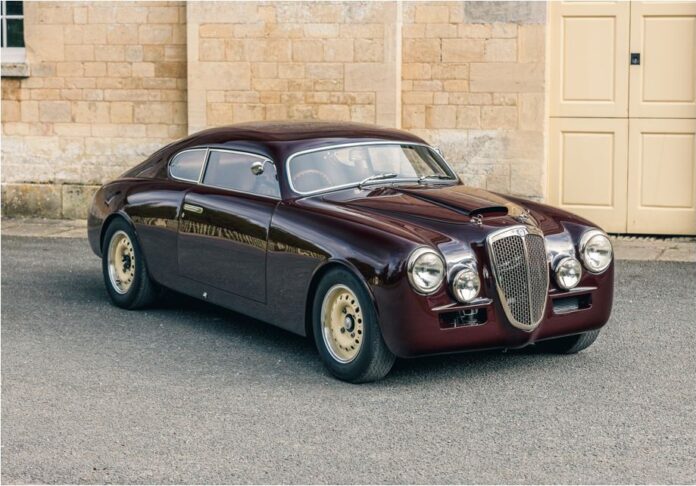 Thornley Kelham has revealed the first glimpse of a new range of reimagined automotive icons, set to be badged 'European'
The 'European' name is associated with the influx of glamorous '50s and '60s sports cars from the likes of Porsche, Jaguar and Alfa Romeo into the US market
Three new models will launch in the next 12 months, inspired by the Lancia Aurelia Outlaw programme by Thornley Kelham
A restoration and modification process of up to 5000 hours transforms basket case examples into perfectly finished automotive legends with bespoke designs and upgraded performance
Inspired by the international success of its Lancia Aurelia 'Outlaw' project, Thornley Kelham is expanding its range of modernized and reinterpreted automotive icons, with a new 'European' brand. Over the next 12 months three new reinterpreted motoring legends will be revealed, having been meticulously upgraded and enhanced by the Thornley Kelham team.
Late in 2021, Thornley Kelham first debuted the 'European' name for the final three editions of its Aurelia Outlaw, voted as the 'restomod' readers of Goodwood Road & Racing would most like to buy. A high-spec 'European CSL' variant is the ultimate incarnation of the project, with a handcrafted aluminium body, upgraded 'Busso' V6 engine and fully modernized mechanicals. The result of 5,000 hours' work – 800 spent on preparation and paintwork alone – it is the very definition of bespoke, hand-crafted automotive luxury.
Now, the Thornley Kelham team will use experience gleaned from the Aurelia Outlaw project, allied to its multi-marque expertise in producing concours-winning restorations, to expand the 'European' line-up. Each member of the 'European' range will be authentically reimagined, beautifully handcrafted and upgraded in ways faithful to that model's specific personality and lineage.