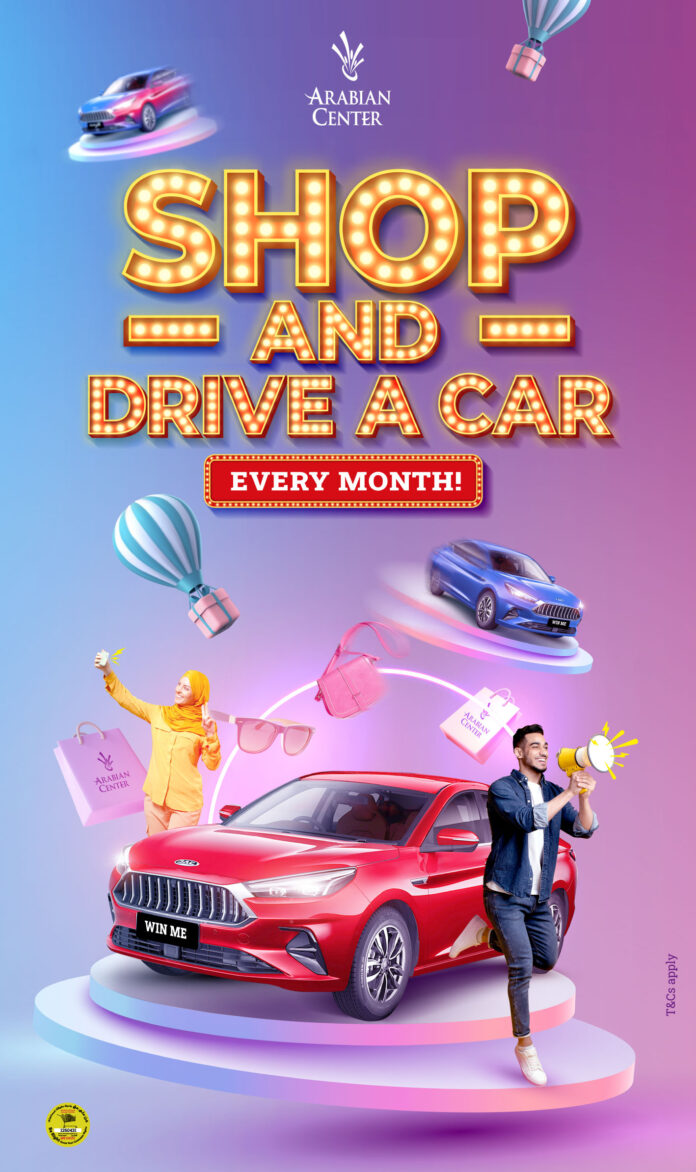 Shoppers spending AED 200 or more get chances to win a car every month during the 2-month long promotion
Arabian Center Mall continues to excite shopaholics with its exciting 'Shop and Drive' promotion. With the two-month-long promotion that began on 14 December 2022, shoppers have an excellent chance to bag incredible deals until 13 February 2023.
Shoppers can participate by spending AED 200 or more for a chance to enter the raffle draw. Visitors can also combine receipts that add up to AED 200 or more to enter the draw. The much-awaited raffle for the stylish JAC J7 cars will take place on 13 January and 14 February 2023, respectively.
It is an excellent time for families to go shopping at over 200 stores in Arabian Center Mall for their favorite fashion, jewellery, home décor, electronics, technology, and health & beauty products. There's also a wide choice of toys, hobbies, and bookstores for young visitors.
Roaming artists, balloon makers, and jugglers add more life to the festivities at the best community shopping mall in Al Mizhar.