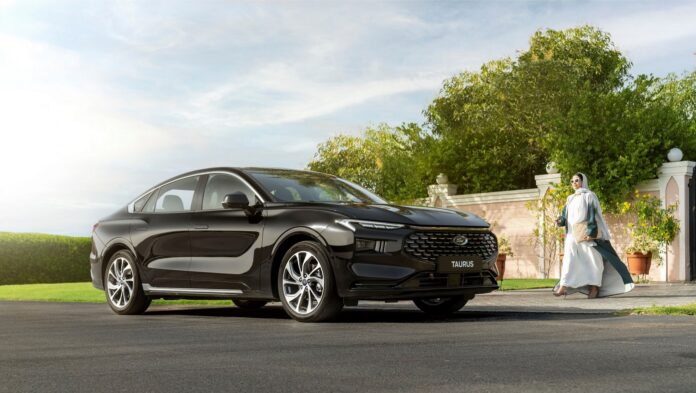 A spacious interior that comfortably seats up to five passengers with ample head, leg, and trunk room
Advanced standard and available technologies make every drive smoother, safer, and more entertaining than ever
The All-New Taurus offers selectable driving modes for a range of situations
Space, safety, comfort, and reliability: For young families, these are just a few of the non-negotiables features that are required when purchasing a sedan. With its spacious interior, advanced technologies, and high-performance drive, the All-New Ford Taurus ticks all the boxes for the perfect family-friendly sedan.
Ford's flagship sedan, the All-New Taurus builds upon this nameplate's decades-long legendary status in the region, bridging performance and design to offer both style and substance.
Spacious Interior
The all-new Ford Taurus has been designed to provide exceptional comfort and quality for drivers and passengers alike. The cabin features premium materials, including suede inserts with premium vegan-leather bolster, 10-way power driver seats and six-way power passenger seats, along with seven ambient colors.
Additionally, the Taurus features extensive sound-deadening materials and advanced technologies to ensure a smooth, comfortable ride and a quiet cabin. The dual zone auto AC provides cooling to all occupants, while the expansive dual panel panoramic moonroof offers an incredible view. With improved headroom and legroom both in the front and back, and a cavernous 520 liters of trunk capacity, the Taurus offers practicality to match its all-new design.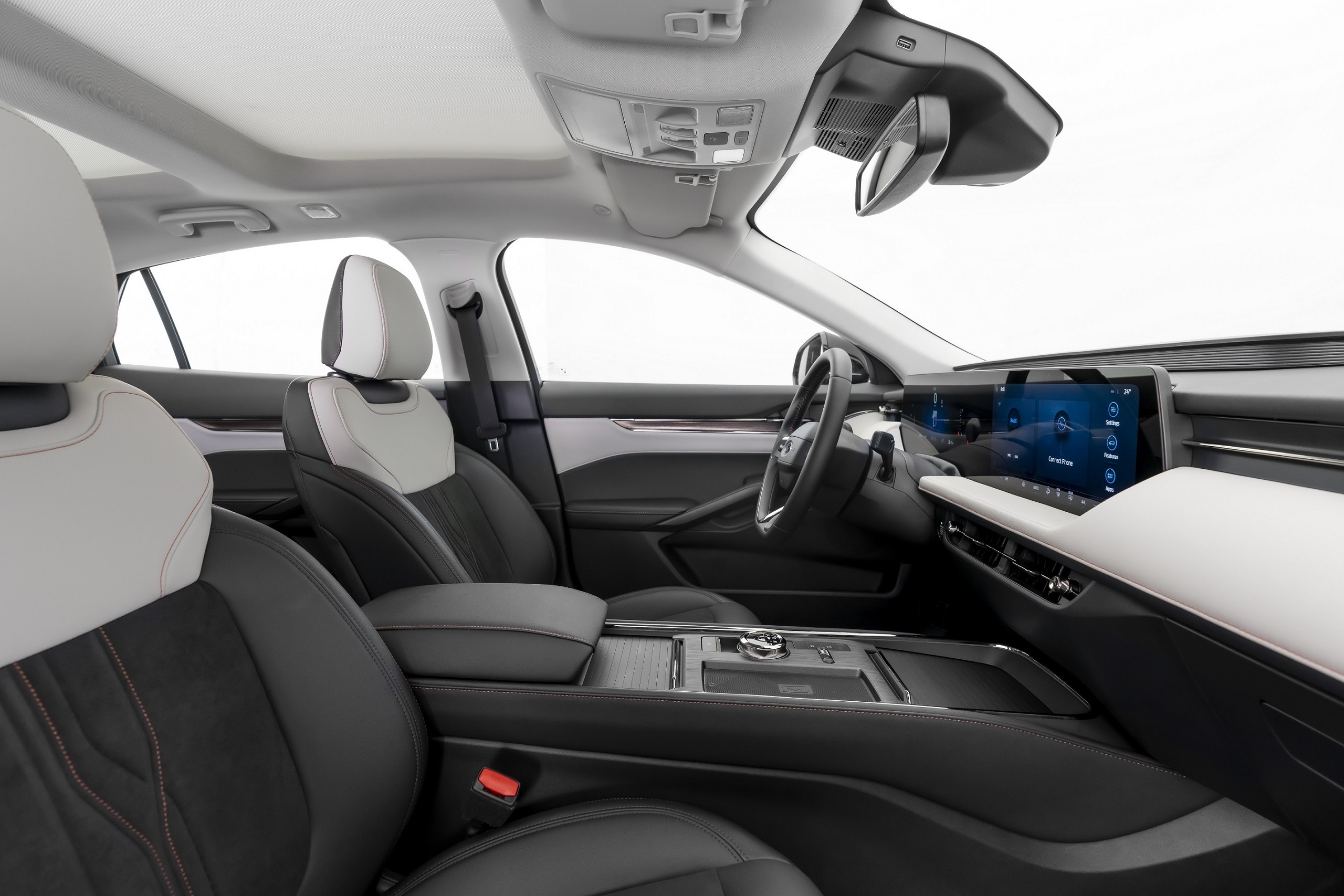 Technology Drives Safety
Safety is an aspect of the driving experience that can never be ignored – and the all-new Taurus offers a range of technologies that provide drivers and passengers with peace of mind.
Ford's Collision Mitigation System is a supplementary driving aid that uses radar to detect an imminent collision, giving drivers a visual and audible warning while priming the brakes for rapid stopping. Lane Departure Warning alerts drivers when drifting outside the markings – an especially important tool for drivers who may be tired.
Meanwhile, six air bags complement the seat belt pre-tensioner capabilities, while an SOS post-crash alert system has been designed to help draw attention to a vehicle disabled in an accident, by flashing the lights and sounding the horn repeatedly. A standard individual tire pressure monitor system also adds an extra sense of safety.
The Taurus also features Adaptive Cruise Control, which automatically slows the vehicle down when detecting traffic, before returning to the driver's preset cruise speed after things clear up.
Everything Connected
Beyond the driving experience, the Ford Taurus offers the ultimate in connectivity features and entertainment.
The centerpiece of this innovative experience is the multi-function 13.2-inch center touchscreen, which complements the impressive eight-inch digital instrument panel cluster. This state-of-the-art display is loaded with Ford's SYNC4® technology, offering drivers easy access to communications, entertainment, and information systems through voice and touch prompts.
strategically placed six speakers that deliver one's favorite tunes in crisp, clear audio.
Blending Power And Efficiency
Ford's proven 2.0-litre EcoBoost engine powers the all-new Taurus, mated to an eight-speed automatic transmission, producing 232 Hp and 388 Nm of torque. Offered with front-wheel drive and three driving modes – Eco, Normal and Sport – the all-new Taurus also enjoys an impressive fuel economy reaching as high as 15.3km/l.
With its spacious interior, advanced safety features, and powerful yet fuel-efficient engine, the All-New Taurus offers a smooth and enjoyable ride for both driver and passengers. From daily commutes to weekend road trips, this sedan combines style, performance, and practicality for a family-friendly vehicle that doesn't compromise.