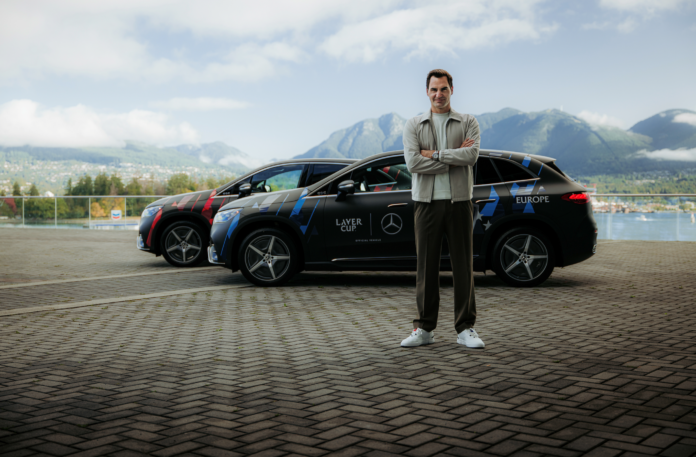 Roger Federer and Mercedes-Benz will continue their consistent partnership for further years.
Right before the Laver Cup 2023, Roger Federer returned to the tennis court in Vancouver to enjoy a tennis clinic with children from the Vancouver area.
Mercedes-Benz has been a partner of the Laver Cup since 2017 and provides the team cars for Team Europe and Team World, in addition to driving services for players and VIPs
Roger Federer has had a close partnership with Mercedes-Benz for 15 years. This will be extended for the coming years. Since the end of his career, Roger Federer and Mercedes-Benz have taken their long-standing partnership to the next level: Their joint Neon Legacy initiative is intended to give back to society and support especially the next generations of tennis players. In June 2023, a public tennis court in Abbey Wood, London, was renovated and opened to the public by Roger Federer. On Tuesday, September 19th, 2023, right before the Laver Cup, Roger Federer stepped back on the court once again to interact with local kids from the Vancouver area.