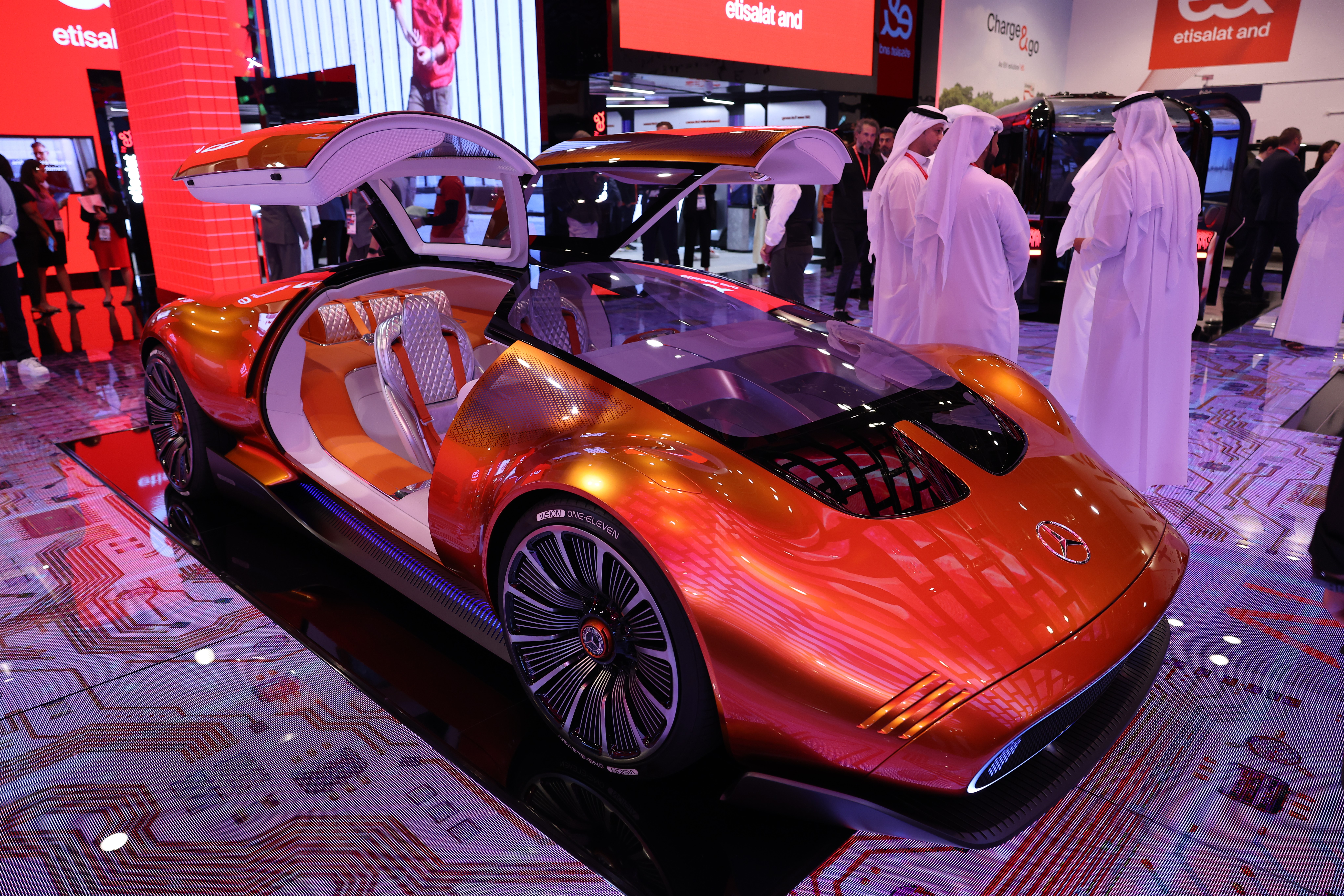 Epitomizing the future of mobility and technology, Mercedes-Benz VISION EQXX and VISION One-Eleven are displayed at this year's GITEX event in Dubai. The VISION EQXX research prototype demonstrates the potential of electric mobility for the digital and sustainable age. The VISION One-Eleven represents the future of sporty performance with advanced technology and striking design.
GITEX is the largest tech show in the region, bringing together the world's most innovative enterprises and minds to elevate business, economy, society, and culture. The annual event takes place at Dubai World Trade Centre from 16 to 20 October. The visionary concept cars are displayed at the official e& pavilion, presented in partnership with Mercedes-Benz Cars Middle East.
As a platform aimed at accelerating digital innovation and technology, GITEX is the ideal event for Mercedes-Benz to showcase pioneering concept cars that represent breakthroughs in terms of design, technology, connectivity, and progressive luxury.
Heiko Guenther, Vice President & Director Sales, Customer Services and Business Transformation at Mercedes-Benz Cars Middle East said, "At Mercedes-Benz we are focused on pioneering technology to produce the world's most desirable cars. The VISION EQXX is more than a show car and represents a technology programme to accelerate the transformation to electric mobility through efficiency and range. The VISION One-Eleven showcases exceptional and iconic design, while pushing the boundaries in terms of technology. We are proud to present these concept cars at GITEX in partnership with e&, inspiring visitors with what the future of mobility and technology can look like."