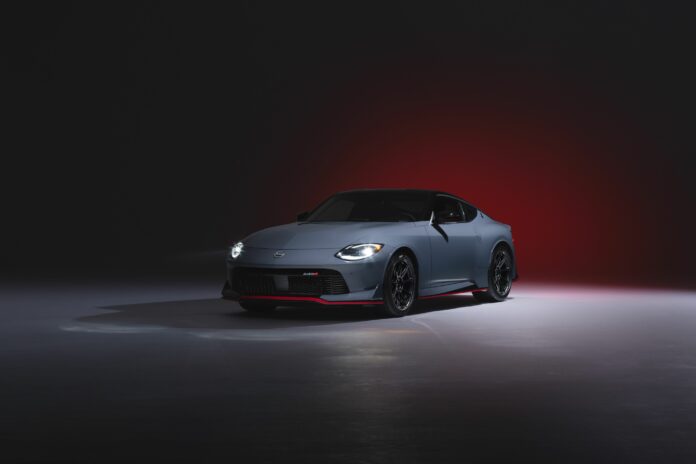 The 2024 Nissan Z doubles down on thrilling performance with the return of Z NISMO, delivering an exhilarating track-ready experience for enthusiast drivers. The NISMO grade builds on the capabilities of the Nissan Z for those who seek more excitement and dynamic performance. Targeted enhancements amplify the precisely tuned Z to excite drivers of all abilities.
Z NISMO elevates the iconic sports car's performance with additional horsepower and torque, NISMO-tuned suspension and brakes, revised aerodynamic bodywork, stiffened suspension, and wider wheels with a more aggressive tire compound.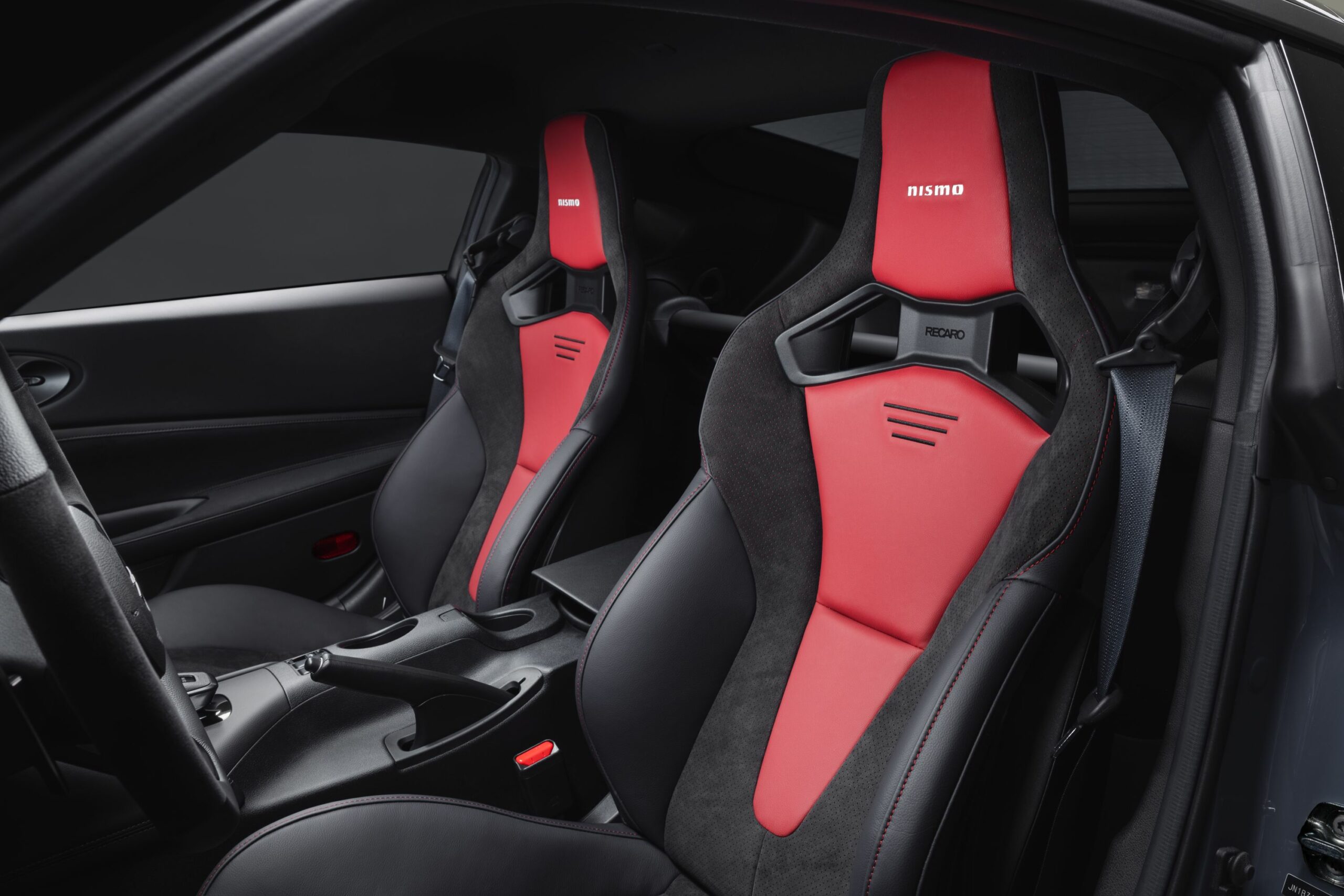 Building on the equipment offered on the Nissan Z, interior enhancements include red-anodized engine-start and drive mode buttons, manual-adjust Recaro seats and a leather and Alcantara-wrapped steering wheel with a red marker at the 12 o'clock position.
Z NISMO design
Exterior revisions to Z NISMO were specifically engineered to improve aerodynamic performance on the racetrack. As a result of the changes, Z NISMO produces positive downforce.
The front of Z NISMO prominently features a styling element called the "Grand-Nose" or "G-Nose," which extends farther forward than on other grades and recalls a similar design treatment on the heritage Nissan Fairlady 240ZG.
The new front fascia also features a restyled grille opening with the thinnest honeycomb mesh of any Nissan production car. That mesh grille balances the need to reduce drag with permitting cool air to the engine bay. Canards at the car's front corners create vortexes over the front wheels, further benefiting aerodynamic performance. A subtle red accent runs along the lower edge of the front fascia.
Complementing the G-Nose is a taller, wider rear spoiler with a three-piece design that extends onto the rear fenders. The rear bumper corners are reshaped to aid with air separation and reduced drag; their shape is inspired by that on GT-R NISMO. A red accent runs from the lower edges of the rear fascia and above the exhaust outlets. Z NISMO's redesigned side sills also help reduce aerodynamic drag and lift.
Above the window line, Z NISMO further stands apart from other grades with a dark metallic gray version of the car's signature katana-blade styling element. Additionally, it has a black-painted roof and gloss black 19-inch RAYS® wheels.
Z NISMO's bodywork is available in a choice of five colors: Black Diamond Pearl, Brilliant Silver, Passion Red TriCoat, Everest White Pearl TriCoat and NISMO-exclusive Stealth Grey.