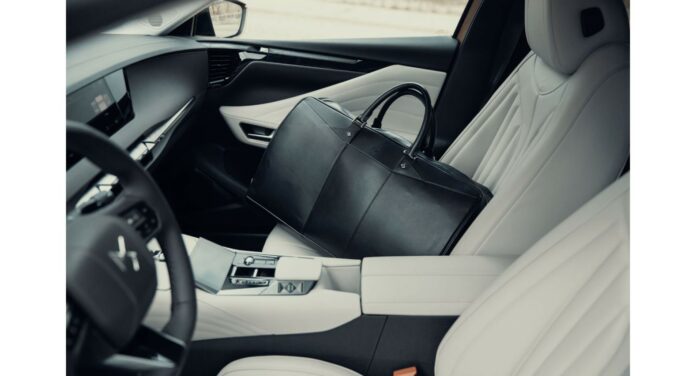 DS Automobiles is offering an exclusive range of refined and elegant items, designed to enhance everyday life for lovers of the Brand.
In the pursuit of exclusivity, the Brand's fans will be able to find leather accessories by DS Automobiles, including luggage and bags consisting of a 48HR bag (770 euros), a briefcase (610 euros) and a clutch bag (220 euros). These unique pieces, made in France and in genuine leather, embody the elegance and attention to detail present in every DS Automobiles design.
For car enthusiasts, the Lifestyle Shop showcases a wide variety of scale models that faithfully replicate past and current ranges. This collection is complemented by speedform models in the image of the DS AERO SPORT LOUNGE (62 euros) and DS E-TENSE PERFORMANCE (78 euros) concepts. A 1959 DS 19 is also available in a large 1/12th size (180 euros).
Among the key pieces offered by DS Automobiles, the culinary trunks and picnic hampers are available on order for gastronomy amateurs. Conceived by DS DESIGN STUDIO PARIS and crafted by La Malle Bernard, these DS Automobiles trunks symbolise the French art of travel. Designed to the requirements of Michelin-starred chef Julien Dumas, DS Automobiles' gastronomy ambassador, the trunks bring together the finest luxury leather goods expertise in an ultra-limited edition ten-piece set. The culinary trunks and picnic hampers can be personalised to coordinate with customers' designs and branded with their initials. The trunks are offered at 4,000 and 5,000 euros respectively and can be reserved at La Malle Bernard, the oldest box and trunk maker still active in France and a Company of Living French Heritage.