For the 28th time, readers of the German magazine SPORT AUTO have voted for their favorite sports cars. Once again, they have selected the...
Nearly 30 years ago, the Jeep® Grand Cherokee began its legacy as the most awarded SUV in history. Today, following four groundbreaking generations of the...
Al-Futtaim Automotive, the exclusive distributor of Lexus in the UAE, has launched the first-ever 2021 LC 500 Convertible in the UAE. Revealed last night...
Land Rover puts fans inside the New Defender on the set of No Time To Die, the 25th official James Bond film, in a...
Honda Motor Co. Africa and Middle East Office announced the official launch of the '2017 New Accord' at Four Seasons Resort Jumeirah Beach, Dubai....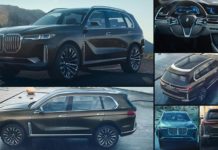 New models presented for the first time in the region BMW Group Middle East together with its local importer AGMC revealed the all-new BMW Concept...
The new @Breitling Endurance Pro: LIVE.PLAY. REPEAT. Coming soon to @Breitling boutique at the Dubai Mall. @Seddiqi_uae #Seddiqi_uae #Breitling #Squadonmission #swissmade #luxury #watches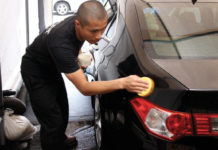 In today's busy world, finding the time to wash our cars can be a hassle. That's probably why automatic car wash businesses do so...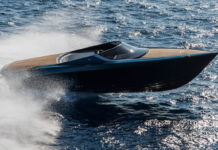 After making its world premiere in Monaco last September, the prototype Aston Martin AM37 powerboat will be shown for the first time in the...
The Al Habtoor Group is proud to bring together two world-class brands under one roof, Bentley, and St. Regis Dubai Polo the world's first...
New supercar marks the dawn of a new era for the McLaren Super Series New McLaren 720S introduces the second-generation Super Series, the product...