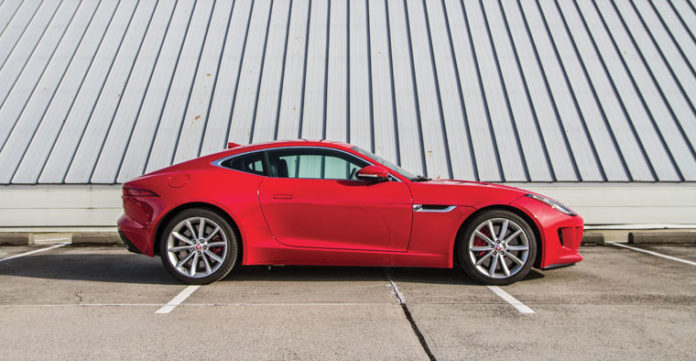 Let me kick off by asking what happiness mean to you.
Is it when you're painting? Crocheting? Gardening? Cooking a lovely dinner for your friends and family?
After having the Jaguar F-Type S coupe on test recently, I think that one form of happiness to me is pulling the F-Type's right flappy paddle to upshift between second and third gears around 4,000 rpms.
Further to this if you're a driving enthusiast, arguably little pleases you more than carving up roads in your favourite car on an early weekend morning with no traffic in sight. For me the Jaguar F-type coupe would be one of the few cars that I would love to be piloting when doing just that.
Why you ask? What makes a car the size of a Ford Focus but the price of an AMG Mercedes so special? It's certainly not cheap for one.
At a price of starting at AED 288,000 my F-Type V6 coupe wasn't even optioned out to the max. Check off most of the options on the list and you can get all of the way up to AED 320,000.
Sure it had a leather wrapped dash, Meridian Premium audio system, satellite navigation, amazing multi-way adjustable performance seats, a rearview camera, and parking sensors. All the mod cons that people expect in a luxury coupe today. One can go even nuttier with the options list with 20