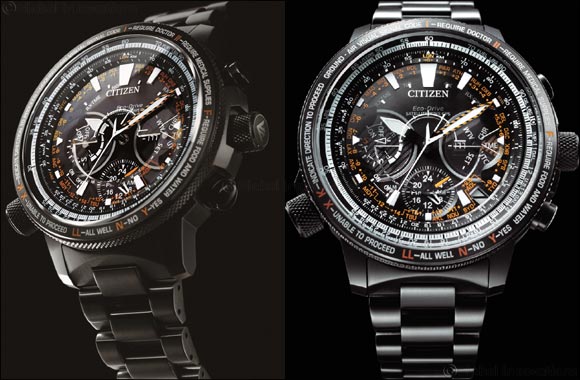 Promaster celebrates 30th Anniversary with limited edition Pilot's Satellite Wave GPS Watch.
Sport enthusiasts and adventure seekers who like to wear extra durable time-pieces that fit with their life-style need look no further than this authentic pilot's watch, the Promaster CC7015-55E Super Titanium watch from CITIZEN.
A limited-edition watch, designed to mark the 30th anniversary of the popular Promaster collection, the material it is made from has just been given the ultimate endorsement, by being used in the world's first commercial lunar exploration program.
The Japanese watch manufacturer's proprietary technology is called, "Duratect" a patented method which uses special treatment techniques to produce a titanium material that is six times harder than stainless steel, with excellent durability and abrasion-resistance, while maintaining style, functionality and comfort.
The brand's corporate partnership with ispace, a lunar exploration company headquartered in Toyo, Japan, will involve the Super Titanium technology being used as part of the organisation's lunar HAKUTO-R program. CITIZEN's Super Titanium™ material will be applied to components used in the HAKUTO-R lunar lander and lunar rover, to improve the reliability and resistance of the spacecraft's titanium parts.
Following the HAKUTO-R missions, ispace and Citizen will examine the results of the Super Titanium™ application and proceed to develop it as a common application used in lunar exploration.