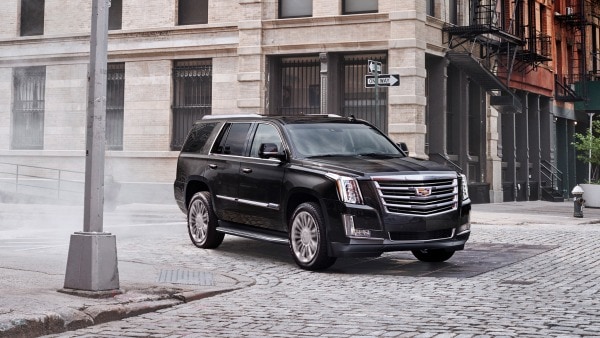 The 2019 Cadillac Escalade pushes the envelope further with its striking exterior design and a stunning new Sport Edition variant.
In just 20 short years the Cadillac Escalade has established itself as the benchmark of large, luxury SUVs with its imposing design and plush interior appointments. Now, the latest version is pushing the bar even further with its remarkable presence.
With its sculpted surfaces punctated by high-technology embellishments, the 2019 Escalade stands apart on the road. The dynamic front end features a meticulously detailed Galvano chrome grille while full LED lighting creating razor-like vertical light signatures adds further presence to the front fascia.
The same stunning look is echoed at the rear with tall and slender vertical LED taillamps, which extend to the top of the vehicle and feature the brand's crest insignia that illuminates in the dark. A total of 142 LEDs are used throughout the exterior lighting.
For its 2019 model year line-up, the design of the Escalade has been taken up a notch with the new 2019 Sport Edition variant. For those who prefer a more custom look for their SUVs, the Sport Edition is the perfect vehicle. Available in Premium Luxury and Platinum trims, the exclusive model features design details that distinguish it from the standard Escalade.
The 2019 Esclade Sport Edition features gloss black exterior trim across the board, giving it a menacing visual presence on the road. Almost all the metal appointments, including the front grilles, window moldings, body side moldings and more are finished in black exterior trim, bringing a unique appeal to the full-size Escalade. Additionally, to give the Sport Edition its distinctive stance, Cadillac offers it with unique Midnight Silver finish 22-inch wheels that are exclusive to the model.
The stunning exterior design is matched by a cabin that is equally impressive when it comes to aesthetics. The high level of craftsmanship is evident in every real wood panel and premium-cut leather appointment. Coupled with sueded accents and ambient lighting the interior design of the 2019 Cadillac Escalade is second to none.