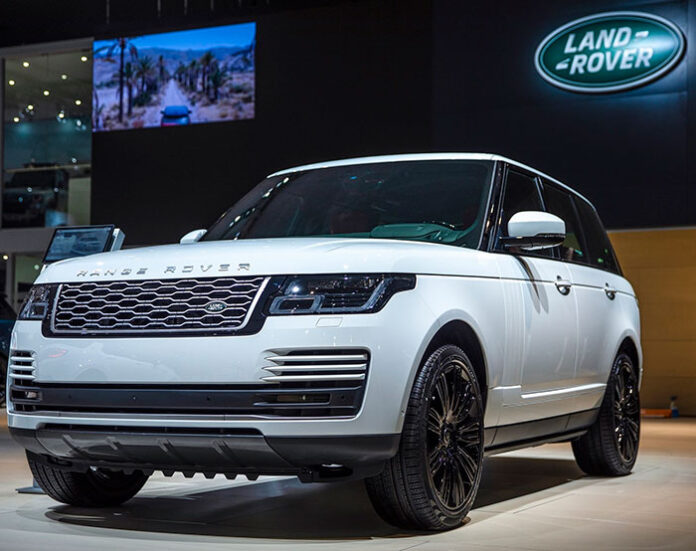 Land Rover used its appearance at the Dubai International Motor Show (DIMS) to unveil a new iteration of the iconic Range Rover, powered by the brand's new six-cylinder Ingenium petrol engine.
Catering to automotive enthusiasts and major car manufacturers, DIMS, which this year runs from 12 to 16 November, is the ideal event to introduce a more responsive and better-balanced Range Rover to a market with a deep affinity and admiration for the model.
Combining dynamic on-road handling, luxurious refinement, and the trademark Land Rover all-terrain capability, the introduction of the all-new in-line six-cylinder 3.0-litre petrol engine enhances performance, optimises efficiency, and improves fuel economy. Buyers have a choice of 360PS or 400PS.
"From the outset we always intended Ingenium to be a full family. That is why we chose to engineer our own flexible engine architecture to meet our bespoke needs, allowing Jaguar Land Rover to adapt and stay ahead of changes in regulation and technology. This second wave of engines, with a Mild Hybrid 48V system and performance-boosting technologies, is engineered to be cleaner and more efficient than ever before," said Nick Rogers, Executive Director of Product Engineering.
The all-new 400PS Ingenium engine offers 550Nm of torque, powering the Range Rover from 0-100km/h in 6.3seconds and to a top speed of 225km/h. The 360PS iteration delivers 495Nm of torque to propel the Range Rover from 0-100km/h in 6.9seconds and a top speed of 209km/h.
The smooth and responsive new six-cylinder unit combines a number of advanced features, including the introduction of an electric supercharger to deliver immediate power response. Able to spool fully in just 0.5 seconds at up to 120,000rpm via a direct connection with the throttle, the new technology virtually eliminates turbo lag.
Supported by a twin-scroll turbocharger and Continuous Variable Valve Lift, which boost power and help the engine breathe with maximum efficiency, the design of the all-new six-cylinder engine optimises performance and fuel economy as well as reducing emissions – all with customary Range Rover poise and refinement.
These performance-boosting technologies work alongside a new Mild Hybrid Electric Vehicle (MHEV) powertrain that is underpinned by the new engine, bringing enhanced efficiency to the range with combined fuel economy of 9.3-9.5/100km and CO2 emissions of 212-216g/km*. This is the latest step Land Rover has taken towards meeting its commitment of offering an electrified option on all new models from 2020.