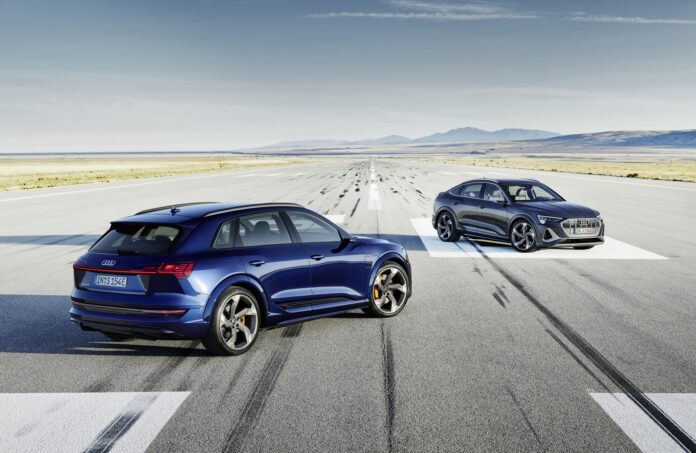 Three-motor, all-electric Audi e-tron S and e-tron S Sportback are coming to the U.S. this fall with up to 496 horsepower and 718 lb-ft of torque
Innovative concept drives rear wheels with separate motors for precise torque distribution and handling
First fully electric Audi S models deliver perfect balance of performance, design, and luxury for drivers seeking engaging driving experience with zero direct emissions
Audi e-tron S models carry two electric motors on the rear axle and one on the front and are able to generate a nearly instantaneous 496 horsepower and 718 lb-ft of torque in boost mode for eight seconds at a time. Because the two rear motors are independent of one another, they can operate with the utmost precision and can help the driver power out of corners with the confidence of torque vectoring. In normal driving, the front motor remains off until it is needed.
When called upon, the front motor provides power, aids traction, and benefits the driver with brake-based torque vectoring that can activate within milliseconds of the e-tron S sensing wheel slip. This provides the confidence in both performance driving and driving in inclement conditions.