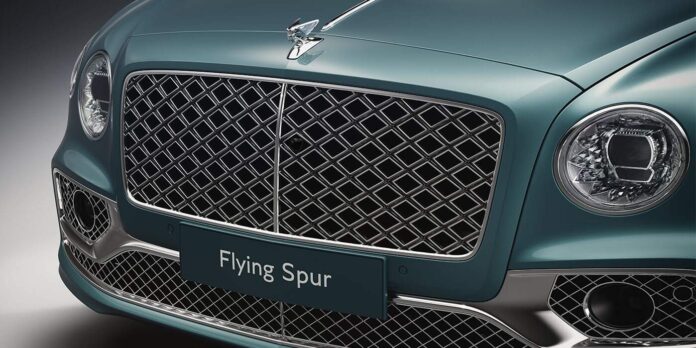 Created by Mulliner, Bentley's personal commissioning division, the Flying Spur Mulliner is a true celebration of modern automotive craftsmanship – something that will strike you the moment you lay eyes on its gleaming, Mulliner-badged exterior.
Its exclusive 22" wheel is painted grey and polished – and features self-levelling 'B' wheel caps in the centre. A sparkling 'double diamond' design has been applied to the radiator grille and wing vents, along with the wing vent on either side. Satin silver painted wing mirror caps catch the eye, while an electrically deployed, illuminated 'Flying B' bonnet mascot delivers a splendid finishing touch.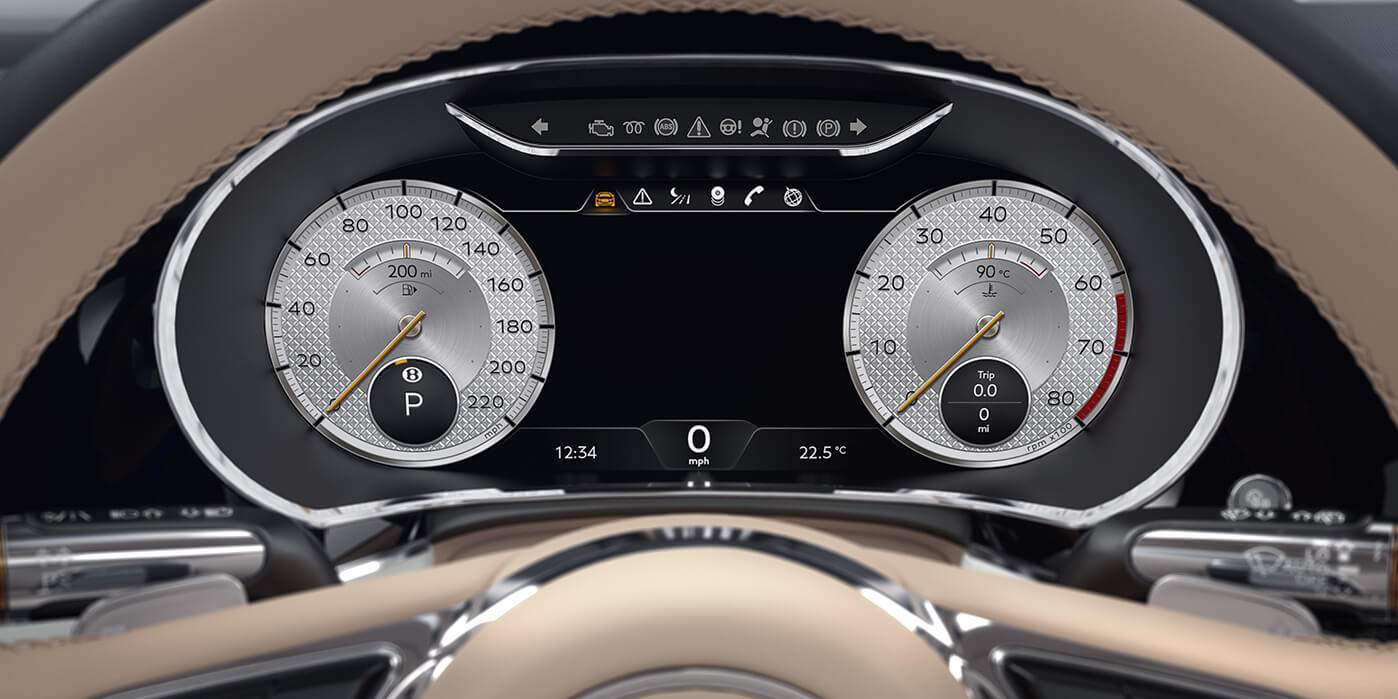 Get closer to the car and your path will light up, thanks to the welcome lighting. Step inside and you will notice the word Mulliner once more, illuminated in the outer treadplates. Once inside, a world of comfort and craftsmanship is yours to enjoy. The addition of Bentley's Mood Lighting Specification means the cabin will exude the ambience of your choice. In the veneered fascia, you will see chrome bulls eye air vents and overlays, alongside the Bentley Rotating Display and a Breitling for Mulliner dashboard clock (even the dials in the digital instrument display match its design).