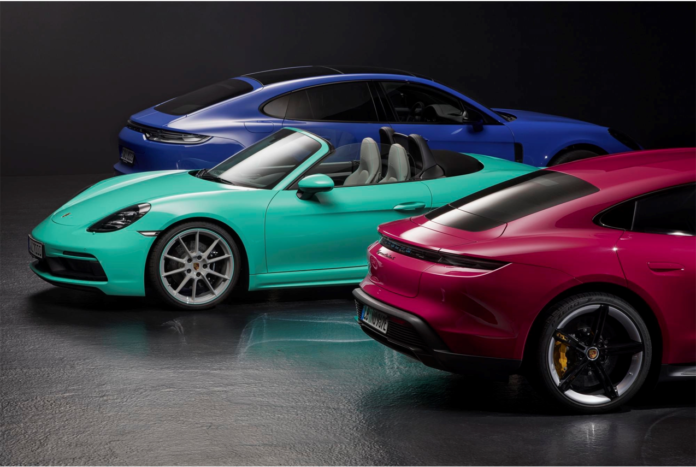 With its new Paint to Sample and Paint to Sample Plus options, Porsche Exclusive Manufaktur is expanding its range of special exterior colours for all model series. The focus is on the availability of classic Porsche colours. For especially individual requests, there is also the option of creating bespoke shades to customer specifications.
"Unusual paint finishes have always been part of our brand since the very beginning. They are an important differentiating feature for some of our customers," says Alexander Fabig, Head of Individualisation and Classic. "With this offer, we are reviving cult-classic colours and expand the extensive range by more than 160 shades across all model series."
In recent years, the demand for custom-painted Porsche cars has risen sharply. With the newly available options, Porsche Exclusive Manufaktur has significantly increased its offering in this area. To support the growing demand, a new colour-mixing bench has been put into operation at the main plant in Zuffenhausen, where paint specialists blend several dozen ingredients down to the last milligram to achieve the desired shade.