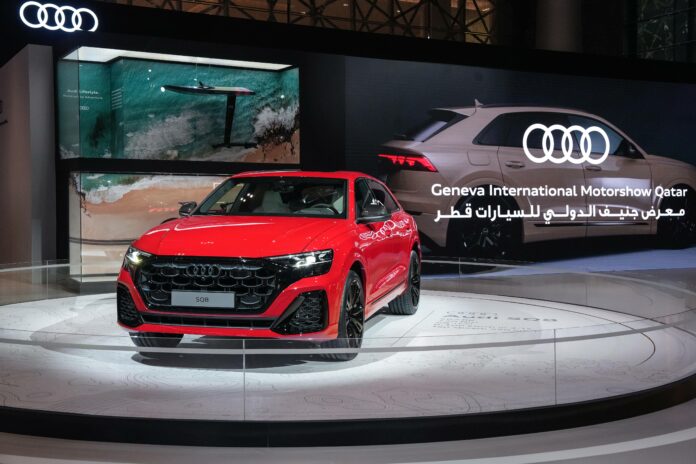 GIMS Qatar 2023 showcased Audi's commitment to redefining luxury and performance with the world premiere of the Audi Q8, setting new standards in the premium SUV segment.
Audi Middle East has experienced impressive year-on-year growth, achieving a 5% increase in performance this year, marking its best eight-month period in seven years.
The growth in the region can be attributed to Audi's strong product portfolio, which includes the regional introduction of the Q8 e-tron range and the Audi e-tron range.
With the appointment of a new Managing Director for Audi Middle East, the brand is poised for visionary leadership that promises exceptional products and services for its customers and partners in the region.
Showcase of the Formula 1 showcar with Audi Livery underscored the brand's determination to make a significant impact in the world of motorsports, hinting at an exciting future of innovation and performance.