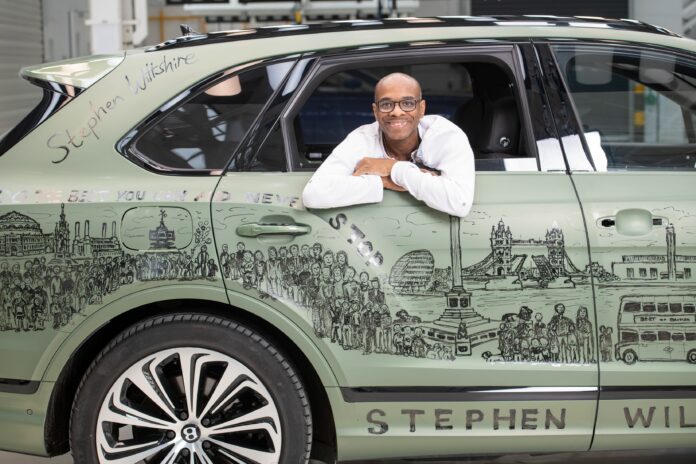 As the next step in its mission to become the most diverse luxury car manufacturer in the world, Bentley Motors today launches the 'Belonging Bentayga'. This unique hand painted Alpine Green Bentayga Hybrid features different skylines and well-known buildings from all across the world such as New York, London, Paris, Rome, Milan, Venice, Tokyo and Hong Kong – each side of the car representing a different continent. The art piece that displays 29 different landmarks is drawn from memory by Stephen Wiltshire MBE, a British architectural artist and autistic savant, who is known for his ability to draw a landscape after seeing it just once.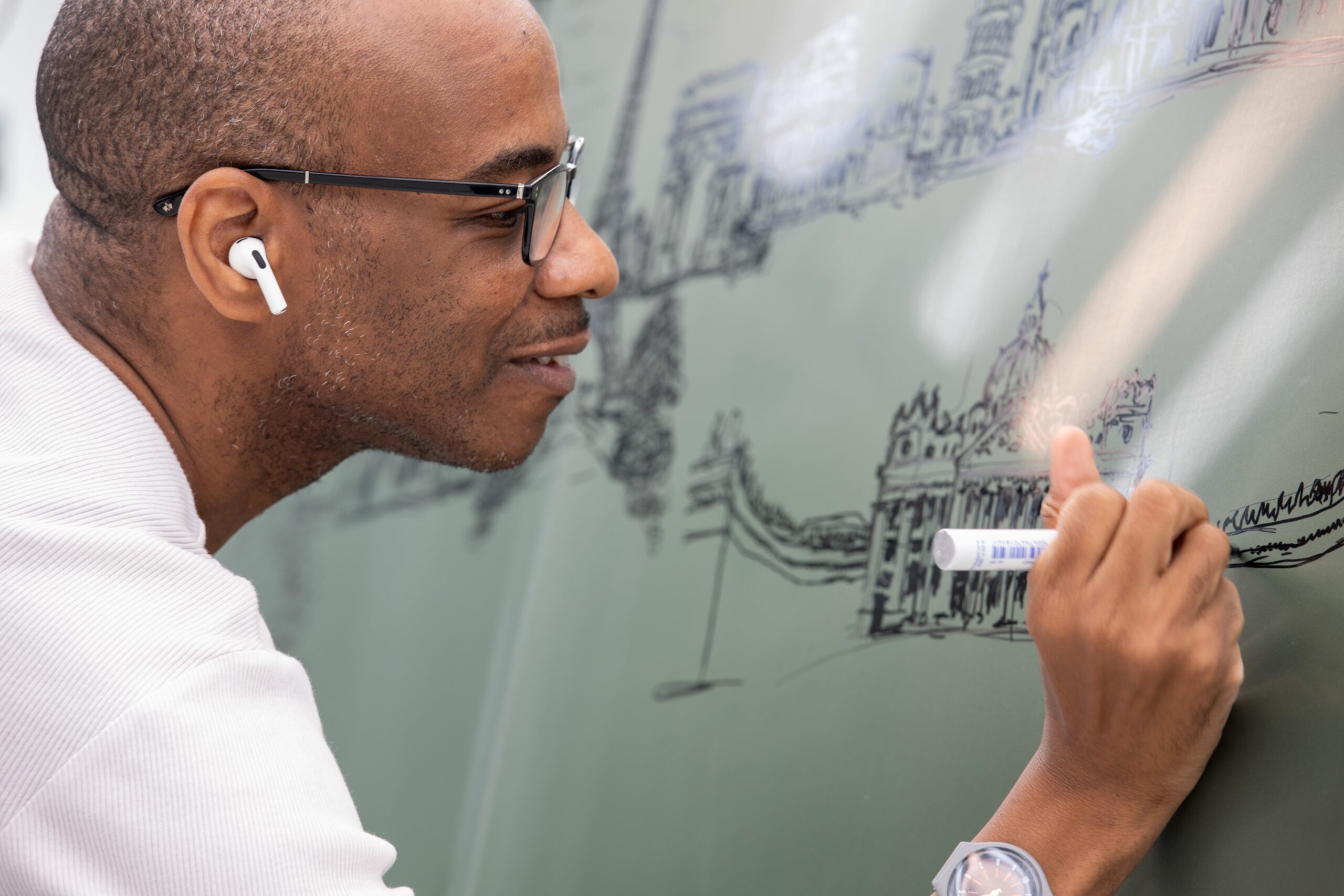 This is the first time a Bentley has been hand-painted in this way at the factory in Crewe, developed with a unique process from the Bentley Excellence Centre Bespoke Paint team.
The design also includes many drawings of people, nationalities of the world united in one design. The Bentley Bentayga is the third such piece of art unveiled by the company to mark its commitment to diversity.