Daily Archives: October 18, 2018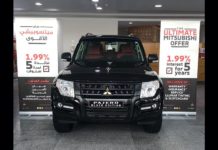 Gives customers added convenience and greater value with lower EMIs. Al Habtoor Motors-Mitsubishi launches one of the greatest offers for its customers this October. 'The...
460 hp V8 biturbo engine, sports chassis and wide array of equipment Porsche has added two sporty models to its luxury saloon series – the...