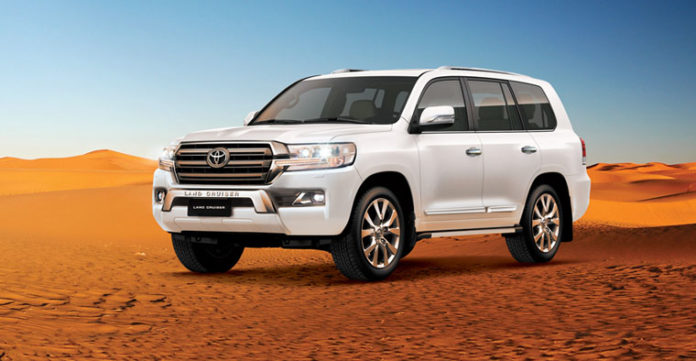 great savings and a chance to win 3 dream holidays
Al-Futtaim Motors, exclusive distributor of Toyota and leader in sustainable mobility in the UAE, brings back the highly anticipated Toyota Happy Days promotion, which will continue throughout the month of April, 2017, offering savings up to AED 41,000 on select passenger cars and SUV models.
For the fourth year running, Toyota Happy Days not only offers the best automotive deals in town, but for the first time ever, also grants three customers a chance to win their dream holiday worth AED 40,000 each if they purchase their Toyota vehicle before April 15th, 2017.
As part of the promotion, Al-Futtaim Motors is waiving the down payment on the 5.7-litre Land Cruiser GXR, making the Pride of the Land, with its enhanced styling and performance, more easily accessible and at a very attractive price point.
Toyota's hot-selling car, the Camry, is available with unbelievable savings of AED 12,000, plus free Toyota Care Service Package for 4-years/80,000 kms. The popular 2017 Yaris Hatchback and Sedan, as well as the Corolla, are available for an unprecedented low price with savings of up to AED 5,000 on each, making this the best purchase offer on the UAE's most popular compact sedan and hatchback models.
Saud Abbasi, Managing Director of Toyota at Al-Futtaim Motors, said: "Many customers wait year-round for our Happy Days offer to roll around, and this year we're offering even more value than ever before, with not just fantastic savings on some of our best-selling vehicles, but also a chance to win a dream vacation.