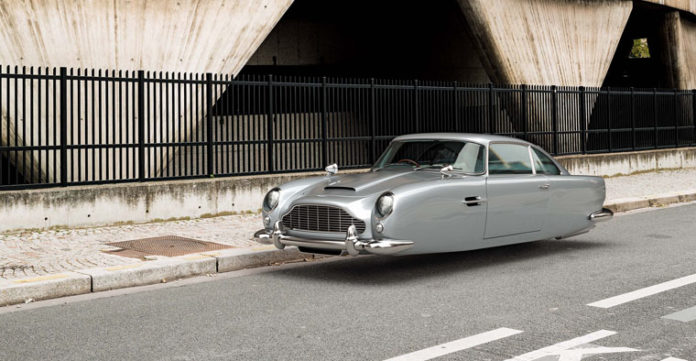 now on exhibition at the MB&F M.A.D.Gallery in Alserkal Avenue, Dubai 10th May – 10th September.
The MB&F M.A.D.Gallery is pleased to showcase nine visionary images of 'flying' cars from the series Air Drive by French photographer Renaud Marion. Taking cues from his childhood imaginings and inspired by science-fiction films and artists, Marion depicts his vision of futuristic transportation of wheel-less cars serenely suspended above the ground. But he has included a neat twist: While the vehicles' levitation most definitely smacks of sci-fi, the cars are in fact modified vintage classics, including Chevrolets, Mercedes, Jaguars, Aston Martins and Porsches.

Maximilian Büsser, Founder and Creator of MB&F M.A.D.Gallery, on Air Drive and Marion: "Air Drive teleported me somewhere between my early years and the film Gattaca. There is incredible poetry and whimsy in Renaud Marion and his creations. I loved his world at first sight.