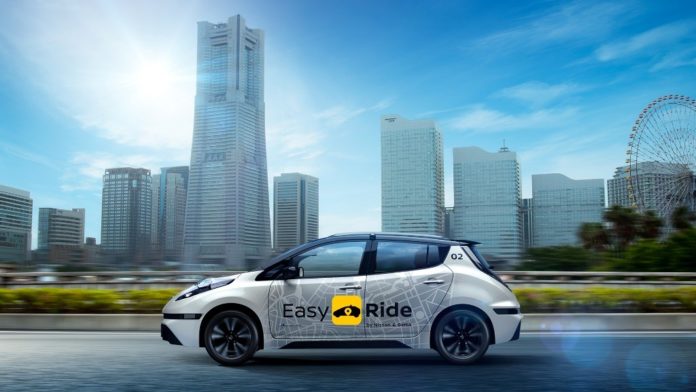 Field test with local participants to take place in March in Yokohama
Nissan Motor Co., Ltd. and DeNA Co., Ltd. unveiled the Easy Ride brand for the new robo-vehicle mobility service that the two companies are developing jointly. The companies also announced plans for a field test with public participation.
The public field test will take place in the Minatomirai district of Yokohama, Kanagawa Prefecture, Japan from March 5, 2018, to March 18, 2018.
Nissan and DeNA started collaborating to develop a new mobility service that uses autonomous driving technology in January 2017. The two companies aim to combine the Nissan Intelligent Mobility vision, through technological assets in autonomous driving, vehicle electrification and connected cars, with DeNA's experience in developing and operating driverless mobility services using its expertise in the internet and artificial intelligence.
With "more freedom of mobility